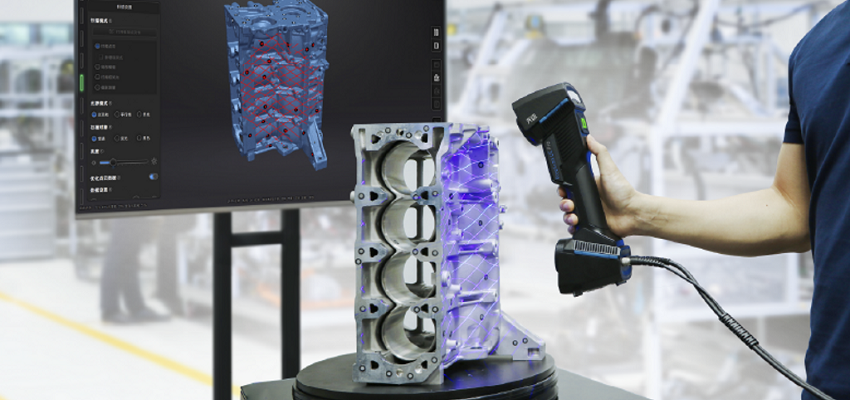 3D Scanning and Reverse Engineering
3D scanning is an advanced technology that enables the accurate representation of objects in the form of a digital point cloud. Through this process, we obtain precise models that have unlimited applications in various fields. 3D scanning opens doors to new possibilities in design, prototyping, reverse engineering, and quality control.
Reverse Engineering – Copying Existing Parts
Reverse engineering is a process that allows for the recreation of existing parts, even in the absence of technical documentation. Through 3D scanning, we accurately capture the geometry and details of the parts, which are then transformed into CAD models. This enables modification, analysis, optimization, and the creation of new versions of parts that adhere to the original specifications. Reverse engineering provides not only the ability to reconstruct, but also paves the way for innovation, optimizing designs, and adapting products to evolving market demands.
Quality Control – Attention to the Microns
Precise quality control is a crucial element of the production process. Through 3D scanning, we can accurately compare actual parts with their CAD model, analyzing dimensional tolerances and manufacturing accuracy. This enables the rapid detection and elimination of any potential defects, ensuring high product quality. 3D scanning allows for the inspection of features such as holes, shapes, and surfaces. With this process, we can ensure compliance with standards and technical requirements, delivering products of the highest quality.
By choosing our 3D scanning, reverse engineering, and quality control services, you will receive precise solutions that will accelerate your development and enhance the competitiveness of your business.
We scanned
✓ Molds for plastic extrusion
✓ Tram windows
✓ Molds for forming pallet supports
✓ Sheet metal stamping dies
✓ Rollers for sheet metal rollforming
We have a mobile laser scanner with metrological class precision, capable of scanning with an accuracy of 0.02mm.