Machines presentation in Virtual Reality (VR)
We offer a presentation of customer machines and devices in Virtual Reality at fairs, conferences and business meetings. Our knowledge and experience in the field of machine design, combined with the latest VR technology, makes the machines presented by us look "like real" in goggles, which makes an electrifying impression on the viewers.
Our offer includes comprehensive preparation of both the scene and the stand itself:
✓ Designing the scene, machines and devices with animations
✓ Arrival at a trade fair, conference or meeting with our own equipment, necessary for the presentation
✓ Service of the stand and viewers interested in watching VR
We have the newest and most modern equipment for the presentation of Virtual Reality, thanks to which we provide viewers with a smooth presentation. To generate a virtual environment, we use the latest version of the graphics engine used to create computer games.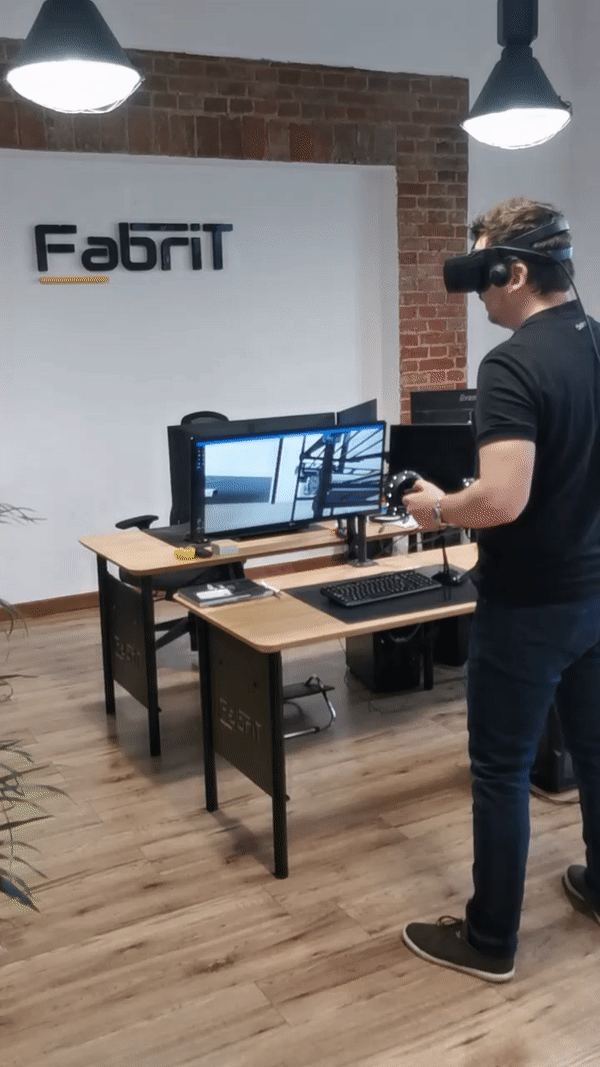 Benefits of presenting with the Virtual Reality
Virtual reality is undoubtedly the best way to present machines. Pros?
✓ Huge savings in logistics costs – why take large-size machines with you when you can present them with goggles?
✓ VR goggles always generate queues of interested people, because everyone wants to see it with their own eyes.
✓ Possibility to present unbuilt prototypes as if they already existed.
✓ Possibility to present not only CAD models, but also videos or 360-degree photos.
✓ Presenting your company to clients as modern, developing and open to the latest technologies.